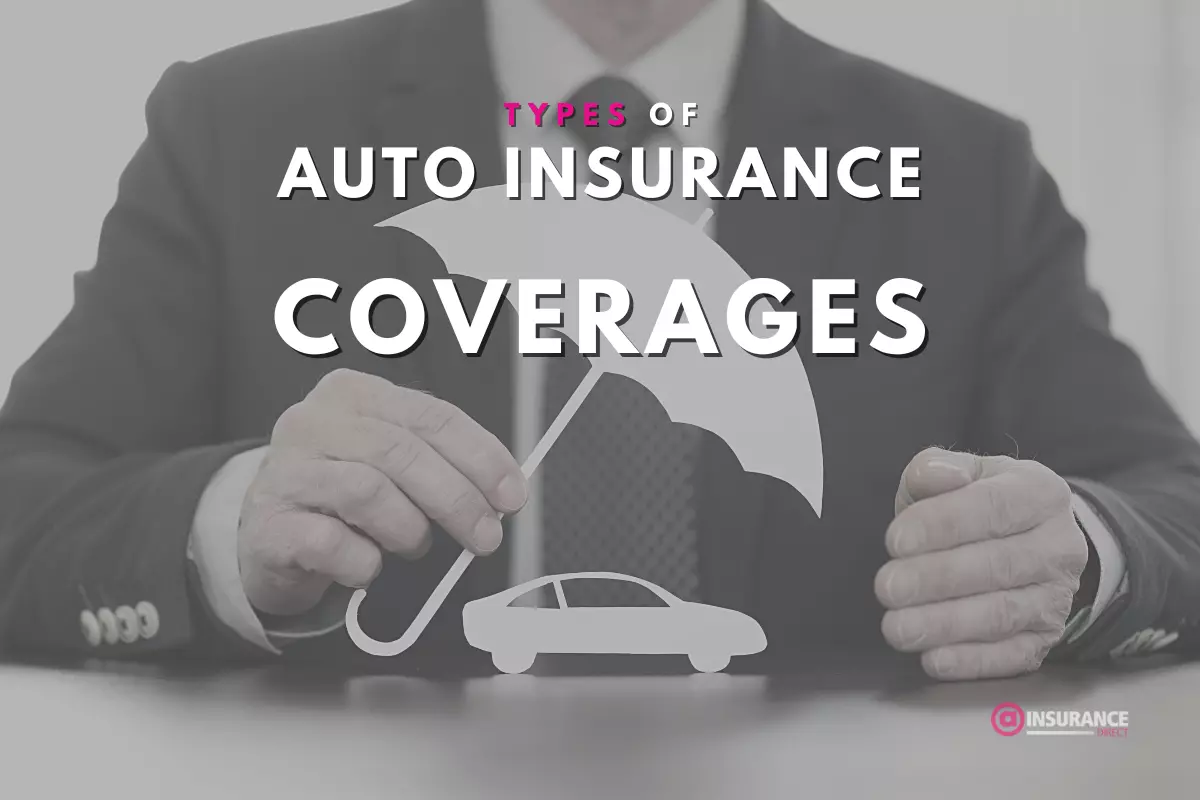 In the State of Florida, many coverages can keep you and your vehicle safe, but only two are required by law. These required insurance coverages are PIP (Personal Injury Protection) and PDL (Property Damage Liability). All other coverages are optional but provide fundamental safeties that will protect you and your vehicle. These optional coverages can be viewed as a sliding scale of importance based on your needs.
It's essential to review your current situation in order to decide what coverages are right for you. If you drive less frequently through low-populated areas, then maybe collision and comprehensive are not must-haves. Although, if you live in a small town that is full of accidents then perhaps full coverage can protect you. These are hard decisions to make, as they affect your safety and finances. Speak to an agent today and discuss which coverages would benefit you the most.
A few things to take into account are all of the different coverage types. While the term "full coverage" has become popularized by insurance companies, there is no universal definition for it. Full coverage varies from auto insurance agency to agency, but it uses the same basic building blocks.
STATE MINIMUM
PIP (Personal Injury Protection)
Personal Injury Protection covers your own injuries in an accident. This coverage protects the driver regardless of fault. This doesn't cover the other driver's injuries or the cost of fixing your vehicle. PIP is solely for your medical bills. This is mandatory in the State of Florida.
Deductible: $1000, $500 or $200
PDL (Personal Damage Liability)
Personal damage liability covers the cost of repairs if you are at fault. This coverage protects drivers who are in at-fault car accidents by paying for the repairs of the other vehicle or property. This also protects you when somebody else is driving your vehicle and causes an accident. This is mandatory in the State of Florida.
One thing to note about PDL is that it does not cover damages to your vehicle in any circumstances.
Insurance Fact
If you drive in Florida, you'll likely need to understand the types of coverage available on a car insurance policy. Some of these coverages are mandatory and some are optional. Knowing the different types of coverages is very important step in getting the best policy for you and your vehicles.
FULL COVERAGE
Bodily Injury (BI)
BI (Bodily Injury) provides coverage for death or injury to another party when you are at fault for an accident. Once the injured party's PIP has been exhausted they can still recover damages from the at-fault driver's bodily injury coverage. Without BI coverage, you are at risk of being personally responsible for medical bills or other damages resulting from an at-fault car accident. Possible driver's license suspension and required to carry an SR-22.
The minimum coverage includes $10,000 per person/ $20,000 per accident.
Collision & Comprehensive
Collision coverage applies when your car does not actually collide with another vehicle or object. Examples include damage caused by a fire, natural disaster, hurricane auto insurance, animals, falling objects, theft, vandalism, or claims limited to glass damage such as a cracked windshield. This is required for financed vehicles.
Comprehensive coverage covers repairs to your own car when you hit another car or object like a tree or a fence. This is required for financed vehicles.
| Average Cost Per Year | State Minimum Car Insurance | Basic Full Car Insurance | Full Car Insurance |
| --- | --- | --- | --- |
| Florida | $835 | $1,620 | $1,920 |
| Texas | $718 | $1,565 | $1,842 |
| Tennessee | $539 | $1,354 | $1,583 |
Optional Auto Insurance Coverages
Uninsured Motorist Coverage
Uninsured Motorist Coverage in Florida protects drivers from other drivers who are not insured. When driving on the road, you never know who is insured and who is not. This coverage will protect you in those cases. This coverage also covers you when you get into an accident with an underinsured driver. This applies to people who do not have sufficient coverage to help repair their vehicles.
Gap coverage
Gap insurance is a form of auto insurance in Florida that covers the difference between what your car is worth and what you owe on it. If your car is total, it will cover the difference between what you owe on the car and what it's worth.
Towing and labor cost coverage
Car towing and labor coverage insurance may reimburse you for a tow and for the labor costs to repair your vehicle.
Classic car insurance coverage
A classic car is a vehicle that is at least 25 years old. Classic Cars Insurance is a type of car insurance in Florida that provides coverage for classic cars.
Rental reimbursement coverage
Rental car reimbursement coverage is also known as transportation expense coverage. It helps pay for a rental car if your vehicle cannot be driven after an accident.
Check out our video on the most popular coverages offered by Insurance Direct.
Most of the insurers offer car insurance discounts to attract more customers. Insurance Direct also offer different opportunities to save money on your overall monthly premium – just ask us!
Start Your Car Insurance Quote
The fast, free, and easy way to shop for Auto Insurance in Florida!