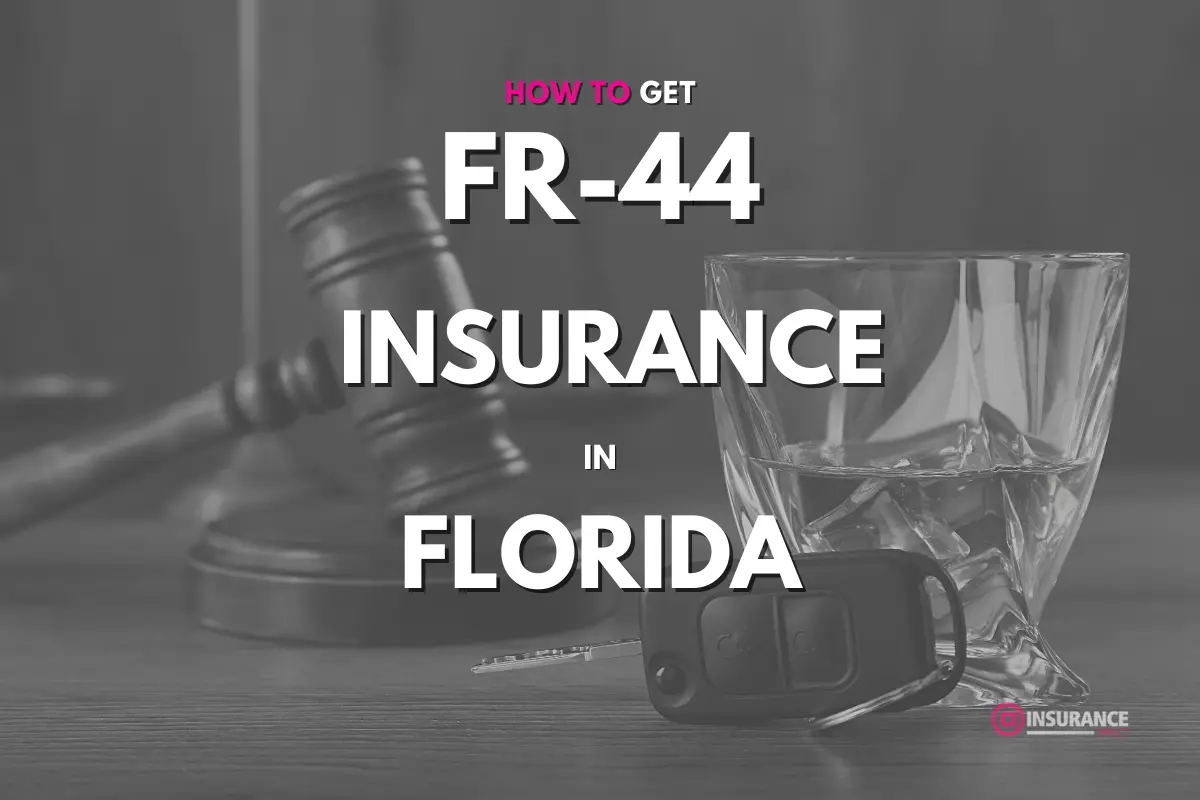 What is an FR-44 Certificate in Florida and When Do I Need It?
FR-44 insurance is similar to an SR-22 for drivers with driving violations such as DUI or more serious traffic violations. It is essentially a form that proves you have insurance, and that you are covered. The FR is "financial responsibility" abbreviated. The reason for this form is that drivers who must hold it have been deemed, high-risk drivers. Only the states of Florida & Virginia requires drivers with serious traffic violations to carry an FR-44 form. If you need FR-44 insurance in Florida, it is so easy to get a car insurance quote with us today.
What is the Difference Between an SR-22 Certificate & a FR-44 Certificate?
In the states of Florida and Virginia, an SR-22 form is for lesser traffic violations such as driving without a license or multiple minor traffic violations. This form will slightly raise your insurance rates and be required for three years.
An FR-44 certificate (also called "DUI insurance") is a form that is required for drivers who have committed serious traffic violations in the state of Florida. FR-44 increases your premium and required drivers to opt for more than minimum liability. This can dramatically increase prices for drivers as these drivers have been profiled as high-risk drivers by the DMV and insurance companies. FR-44 certificate is required for at least three years.
Insurance Fact
In all other states besides Florida & Virginia, the SR-22 is the only certificate for traffic violations required for car insurance.
How Many Years Will a DUI affect your insurance in Florida?
In terms of FR-44, it will affect your insurance for three years at the minimum. Factors such as the severity of the violation are also taken into account. In terms of being a high-risk driver because of these violations, you can expect impacts on your insurance for at least ten years.
Although most insurers look at the past 3-5 years, it's important to speak to a licensed agent to find an insurance company that works for you & your lifestyle.
Do I need FR-44 Insurance if I Plan on Not Driving For Three Years?
No. If you plan on not driving after your conviction, then you are not required to hold an FR-44 policy. This means that for the next three years, you cannot drive. One way around this is to get a non-owners policy. This is cheaper than an FR-44 insurance policy and will allow you to drive.
How Can I Get Cheap FR-44 Insurance in FL?
Discounts on Insurance – Insurance companies want to save you money and get you back on the road. That's why it's important to speak to an agent about possible discounts when purchasing your FR-44 insurance in Florida. These discounts can come from paying your insurance policy in full, being a good student, or taking driving classes. The first step is to speak with an agent today.
Non-Owners FR-44 Insurance Policy – If it is possible, then one of the most efficient ways to save on insurance prices is to purchase a non-owners policy. As an FR-44 certificate is required for three years after the violation has been committed, it might be better to pay a lesser amount by carpooling, biking, taking public transit, and then paying for a non-owners insurance policy.
Can You Get a DUI Removed From Your Record in Florida?
In the State of Florida, once you are convicted of a DUI or driving while intoxicated (DWI), it is not possible to have your record expunged or sealed. A DUI will stay on your record for life.
How Do I Fill Out My FR-44 Form?
The process of filling out your fr44 is as simple as getting in touch with one of our agents and informing them you will need an FR-44 form filled out. Our agents will fill out this form alongside your policy and send it to the Department of Motor Vehicles.
What are the FR-44 insurance requirements in Florida?
If you own a vehicle your FR-44 policy will need to have minimum insurance coverage of:
| Minimum Coverage | FR-44 Insurance in Florida | Florida State Minimum Insurance |
| --- | --- | --- |
| Bodily Injury (BI) per Person | $100,000 | (Optional) $10,000 |
| Bodily Injury (BI) per Accident | $300,000 | (Optional) $20,000 |
| Property Damage (PDL) per Accident | $50,000 | $10,000 |
| Personal Injury Protection (PIP) | $10,000 (if you own a vehicle) | $10,000 |
How Much is a FR44 in Florida?
The average FR-44 insurance coverage in Florida after a DUI costs about $2,890 per year.
If you are required to fill FR-44 you must pay in full and upfront for either a 6-month or full-year policy, depending on your insurer.
How Long do I Have to Carry FR44 Insurance in Florida?
In the states of Florida & Virginia, it is a requirement to carry FR-44 insurance for at least three years.
Choose Insurance Direct for Your Cheap Florida FR44
Our licensed agents know all the ins and outs about FR-44 insurance in Florida. Our agents make it fast and very easy to reinstate your driver license with an affordable FR44 insurance policy in Florida.
Start Your Car Insurance Quote
The fast, free, and easy way to shop for Auto Insurance in Florida!