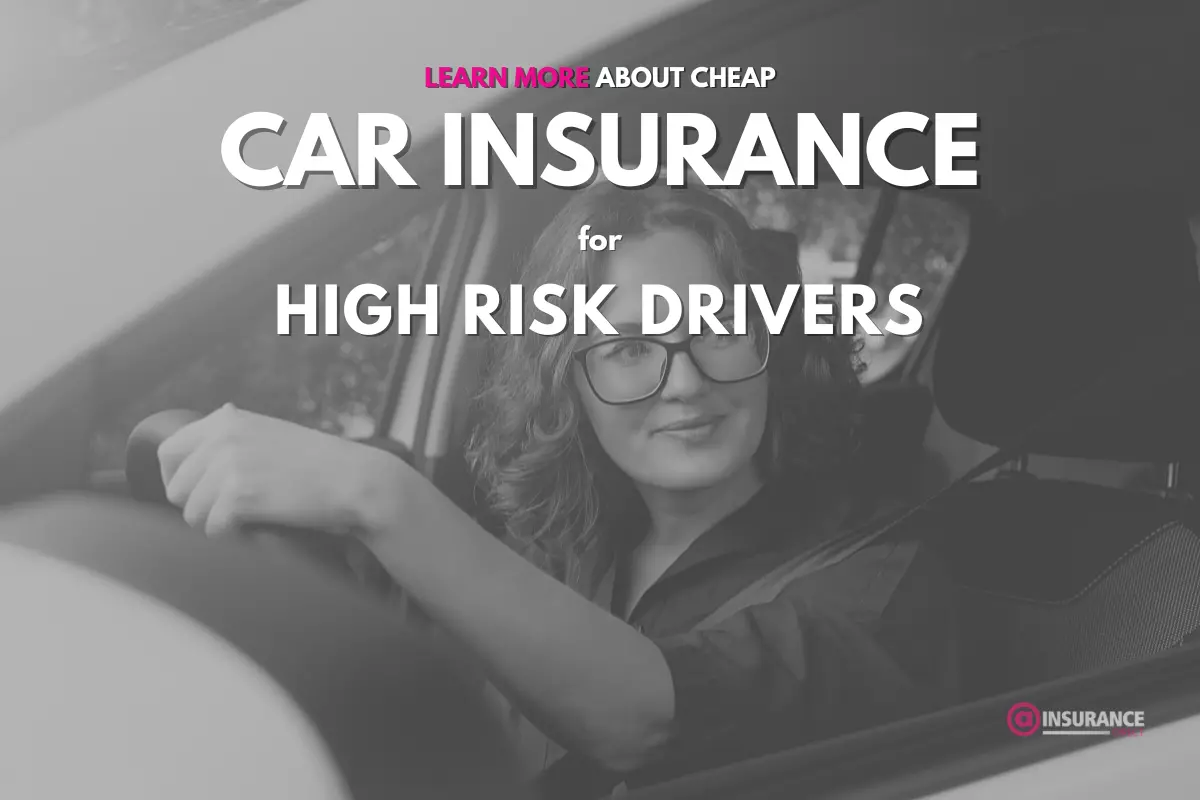 The Complete Guide to Car Insurance for High-Risk Drivers in Florida
High-risk drivers are those who have a history of accidents, violations, or other factors that may make them more likely to get into an accident.
Before we get started, let's take a look at the most common types of high-risk drivers:
Drivers with a history of traffic violations such as speeding or running red lights
Young drivers and teens between the ages of 16 and 24
Drivers with a DUI or DWI conviction
Inexperienced drivers who have been in multiple accidents
Drivers who live in high-crime areas (such as Orlando)
People who drive for Uber, Lyft, or other ridesharing companies
Now that you know what to expect when shopping for car insurance for high-risk drivers in Florida, let's get started.
Why Is My Auto Insurance More Expensive?
Insurance is a necessity for most people. It is essential for our cars, homes, and other things. When we think about our insurance, we usually think about the premiums that we pay each month to maintain our coverage. The price of the premium is not always permanent. Many factors can affect how much you pay on your insurance policy each month.
There are many reasons why your insurance may be more expensive than it was last year. Common reasons include changes in your zip code, marital status, or your credit score. If you pay more than you used to on your car or home insurance policy, it may be time to call the company and see what has changed since the last renewal date.
What Is Considered High-Risk Car Insurance?
High-risk car insurance is insurance for drivers who have had a history of speeding tickets, accidents, or other violations. You're required to have high-risk insurance if your policy is written on a raised-chassis vehicle, like a Jeep or a lowered sports car. The term "high-risk car insurance" may refer to either the type of insurance or the person who carries it. Auto insurance is an agreement between the owner of a vehicle and an insurer. It is designed to protect the policyholder when they use their vehicle on public roads, and it covers third parties who have been injured by the insured's vehicle. These policies may be issued to individual drivers.
How Much Does High-Risk Car Insurance Cost?
One of the most important factors that determine how much high-risk car insurance costs is the driver's age. The younger a driver is, the more expensive their insurance will be. Other factors that affect high-risk car insurance rates are where you live, your driving record, and the type of vehicle you drive. A person with a history of speeding tickets or at-fault accidents will have to pay more for their high-risk car insurance in Florida than someone with a clean driving record. The risk factors that will cost a driver the most are their age and the number of tickets they have, while the percentage of premiums paid is based on your driving record. However, if you drive a luxury vehicle, your premium may be more expensive than others. People who live in rural areas or states with lower state average car insurance rates generally pay less.
What Should High-Risk Drivers in Florida Do?
All drivers are at risk of being involved in a car accident, but some drivers are more at risk than others. High-risk drivers should be aware of the things they can do to lower their risk.
How Do I Know If I Need SR22 or FR44?
If you are charged with a DUI, DWI, or other major alcohol violation conviction, you may need an FR-44 Certificate of Financial Responsibility. The FR-44 form is similar to an SR-22. However, it has the additional requirement that the insured carries a minimum of $100,000 liability on the auto insurance policy in Florida.
SR22 insurance is a document that proves you are paying your liability auto insurance. Your car insurance provider files the certificate with the Department of Motor Vehicles in Florida state.
There are circumstances where you might need SR22 and they include:
If you have a lot of tickets within a short time.
Driving with a suspended or revoked license.
You have created a serious moving violation such as speeding, drunk driving, and failing to yield.
If you borrow someone's vehicle, then you will need to get cheap Non-Owner SR22 Insurance.
Reckless driving.
At-fault accidents.
Driving without auto insurance coverage.
If you need an affordable SR22 all you need is to get a quote from our website.
There are 3 different types of SR22 forms:
Operator's Certificate / Non-Owner SR22
Owner's Certificate
Operators-Owners Certificate
How To Get Car Insurance When No One Will Insure You?
Car insurance can be hard to come by if you have been tagged as "high-risk driver". Even with great driving records, it is not unheard of for people to be turned down by some of the carriers. If you're finding it hard to get car insurance, have you considered looking for an agency? The best way to go about this is to get a quote from our agency.
How To Start an Auto Insurance Quote?
Researching for a new car insurance quote in Tampa, FL can be a time-consuming and frustrating process. There are multiple factors to consider such as the annual mileage, age of your car, and your driving history. Thankfully, we have simplified the entire process by putting all the necessary information into a quote calculator which allows you to compare different quotes with ease. Click the button below to start your quote and save time and money.
Start Your Car Insurance Quote
The fast, free, and easy way to shop for Auto Insurance in Florida!