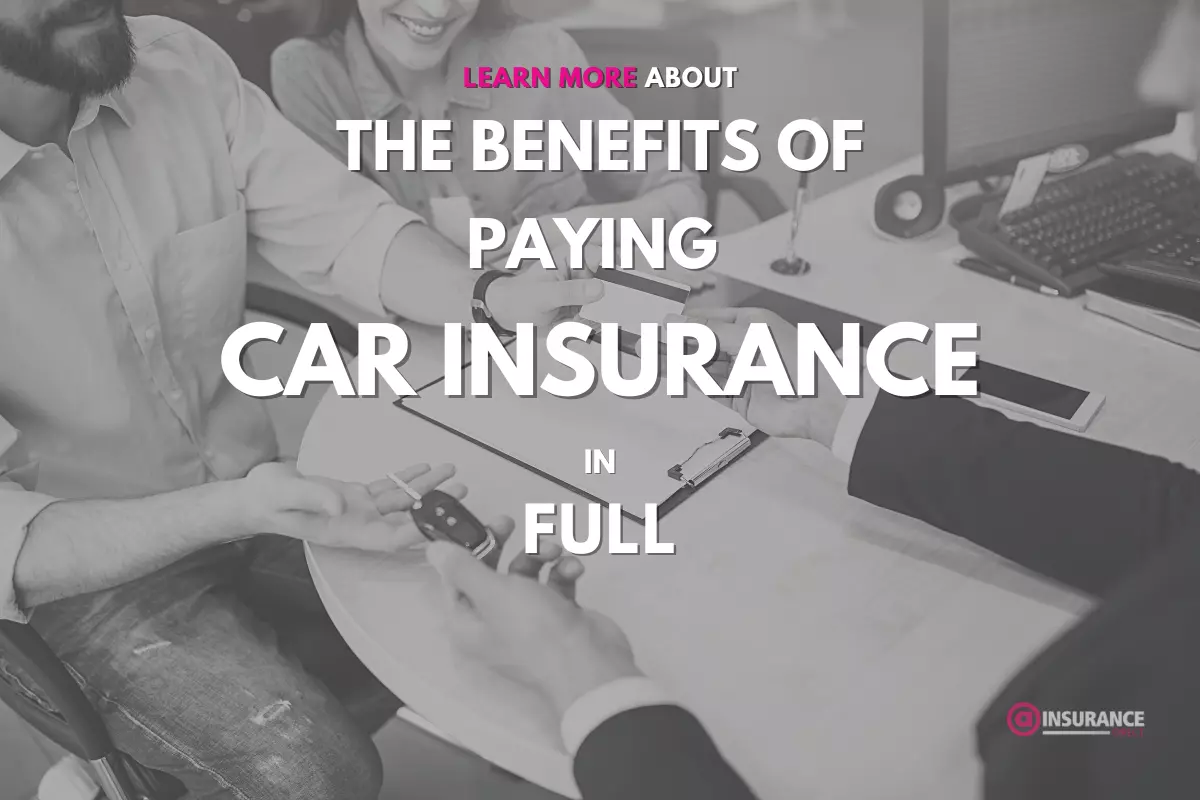 What are the Benefits of Paying Car Insurance in Full?
Most insurance companies give you the choice of pre-paying in full for the entire 6 months policy or spreading out the payments over each month. Let us show you how to get the discount and learn about the benefits of paying car insurance in full.
Monthly or Annual Auto Insurance Premium?
Pre-Paying in full at the start of your policy demonstrates financial responsibility, leading to additional discounts and cheaper car insurance rate. If you want to pay for your entire insurance policy period (6 months) in advance, you can often be eligible for up to a 5% to 35% discount on your policy. That is a big saving and definitely worth considering all the benefits of paying car insurance in full. But if you don't have the money to pay for your car insurance in full, then you have to consider doing it with low down payment and monthly basis car insurance in Florida.
How much will I save by paying up front?
How much you can save will depend on which insurer you go with and what level of coverage you're purchasing. The average amount you can expect to save can be up to $275 per year. Different insurance providers offer different prepay in full discounts.
Can I get a paid-in-full discount?
Many auto insurance companies can give you a discount for paying in full. It costs more for the insurance company if a policyholder pays monthly. That requires manual processing each month to keep the policy active. But don't forget that you have to wait for a refund if canceling mid-policy.
How to get a car insurance discount for paying up front?
Paying the insurance premium every 6 months could save you money if you usually incur late fees. It could even save you from having your coverage canceled because you are behind on your payments.
You can also pay a down payment on your policy. You will be able to reduce the monthly payments and the installment fees. This is a good option if you have some cash but not enough to cover the entire paying in full for your car insurance.
Contact us and we will apply your discount for paying car insurance in full. Get a free auto insurance quote online now and we will give you any possible discount. All you have to do is to get a free car insurance quote from our website. Then our agents will contact you to help you get the cheapest insurance for your vehicles.
Many insurers will offer other payment discounts. You may also apply a discount for electronic funds transfer (EFT) and allowing the insurers to automatically withdraw the agreed upon amount every month from your bank account. Another discounts that you can get are Good student discount, Military discount, Occupational discount, No claims discount, Hybrid discount, Homeowner and other discounts may apply to your policy. Give us a call (813)849-7000 and we will help you get your personalized car insurance policy, and we will apply all possible discount.
Source: https://www.ainsurancedirect.com/benefits-of-paying-car-insurance-in-full/
Start Your Car Insurance Quote
The fast, free, and easy way to shop for Auto Insurance in Florida!