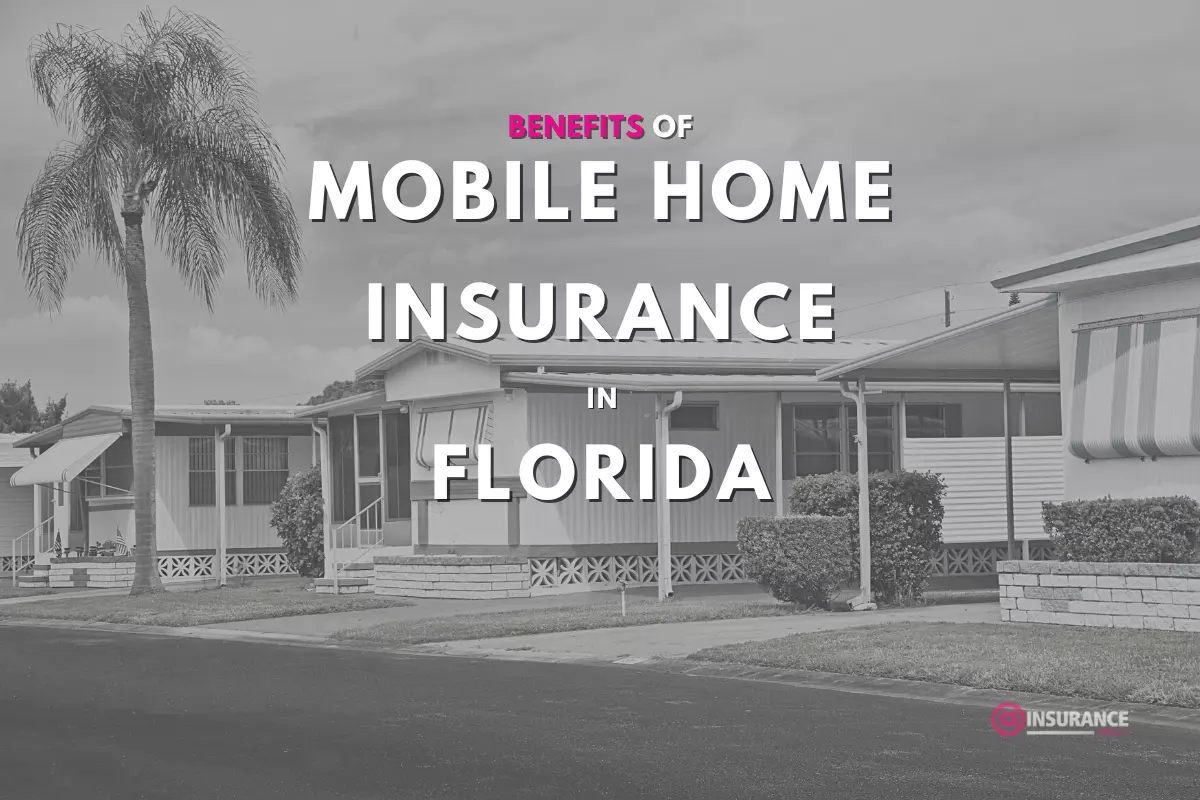 What is Mobile Home Insurance?
Mobile home insurance in Florida is important and is a type of property insurance that protects the mobile home and its contents from damage or theft. Mobile homes tend to stand on a permanent foundation, but they can also stay on blocks or wheels. They are usually classified as real estate and not vehicles, which means they do not fall under the same guidelines as other vehicles. Private insurance companies typically provide mobile home insurance in Florida, while the landlord usually provides renters insurance. When purchasing mobile home insurance, customers typically purchase a policy that covers their mobile home and its contents for 12 months. The coverage will be renewable annually upon request from the customer's insurer if not canceled by the end of the 12 months.
If a policyholder's home burns down, many of these insurers often cover their mobile home. Homeowner's insurance policies may not cover certain damages that can occur to a mobile home, leading some customers to consider purchasing additional coverage for repairs or replacement costs.
How to Get the Best Deal on Mobile Home Insurance in Florida
When buying mobile home insurance in Florida, it is important to be aware of all the different factors that can affect your monthly premium. The cost of your premium will depend on the type of coverage you choose, your deductible, and the amount you're willing to pay upfront. Here are some tips on how to get the best deal on mobile home insurance in Florida:
Get a quote with us today!
Check for insurance discounts from providers and local associations.
Make sure you understand what is covered under each policy, including what could be excluded.
Contact your provider if you have additional questions.
Know your deductible before signing a contract.
Be aware of potential exclusions, such as water damage, wind damage, and theft – Be aware that insurance does not cover natural disasters, such as fire, floods, and hurricanes.
If you have additional coverage through your homeowner's insurance in Florida, you may be able to use that coverage to pay for repairs.
Insurance Fact
Some mobile homes are not built on a foundation, which can cause higher insurance prices. This is because of the additional risks compared to regular homes.
Can You Get Hurricane Insurance On a Mobile Home in Florida?
Yes. Florida law states that homeowner policies must include coverage for wind damage from hurricanes. This doesn't apply to flooding which is a separate type of insurance. This means that your mobile home may be covered for wind damages when you purchase a mobile home policy. Be sure to get hurricane insurance sooner than later as most insurance companies will not allow new coverage in the next week leading up to a hurricane.
What Are The Costs of Mobile Home Insurance in Florida?
In this section, we will learn about the costs of Mobile Home Insurance in Florida. Many factors affect the cost of your mobile home insurance. The amount of coverage you need and the type of dwelling you live in will play a big role in how much you pay for coverage. Another factor is your location. What city or area do you live in? Is it a hurricane zone? If so, your rates may be higher than in an area that isn't a hurricane zone. The age and make of your mobile home also have an impact on how much it costs to insure it.
The location of your mobile home is also a big factor in how much it will cost to insure it. Hurricane zones pay more than areas that do not experience frequent hurricanes. Is my home large enough for the insurance company to cover? There is a limit on how much coverage your home can have. For instance, if you live in Florida, you can purchase a 10-20 foot wide mobile home policy that will cover up to 2,000 square feet of your home.
| Average Cost Per Year | Florida | Texas | Tennessee | National Average |
| --- | --- | --- | --- | --- |
| Condo Insurance | $974 | $752 | $481 | $594 |
| Homeowners Insurance | $3,451 | $3,117 | $2,462 | $2,947 |
| Mobile Home Insurance | $884 | $702 | $539 | $696 |
| Renters Insurance | $283 | $236 | $189 | $202 |
What are the Different Types of Coverage Available for Mobile Homes?
The mobile home coverage is broken down into two main categories:
1) Mobile Home Coverage, which is designed to cover the structure of the mobile home. This type of coverage does not cover personal property and other structures on the property.
2) Dwelling Coverage, which includes the dwelling, personal property, and other structures on the property. Mobile homes are typically insured with a Dwelling policy rather than a Mobile Home policy because they are more likely to have personal possessions inside, that are not found on a trailer.
3) Large Dwelling Insurance: A policy that covers the entire property and its contents, including the dwelling and buildings. In some cases, the policy will also cover livestock and farm equipment.
The Top 3 Reasons You Should Insure Your Mobile Home
Conclusion: Mobile home insurance in Florida is a must. With the high cost of living in Florida, it's important to make sure that you have the plan to cover your assets and your family. Mobile home insurance protects all of your belongings and more importantly your personal belongings. Types of Mobile Home Insurance you can buy mobile home insurance policies that cover your belongings, your personal property, and even the land. However, they may not be enough if you want to include vandalism or loss of use from a wild animal attack. You will also have to decide whether or not you want coverage for your vehicle if it is in your mobile home, or if you would just like to have it covered by your auto policy.
Mobile home insurance is a must for anyone living in Florida who has a mobile home. Mobile homes are expensive, and it's important to make sure that you're prepared if anything happens because of an accident. There are several types of mobile home insurance, including rental home and replacement home policies. A rental-home policy is a policy that you have on your property to protect yourself should someone rent the home out while you are not there. You should consider this type of policy in case someone rents your home through Airbnb or similar services. A homeowner's policy covers damages from natural disasters, like fire and storms, as well as liability for injuries caused by an accident on their property.
Start Your Car Insurance Quote
The fast, free, and easy way to shop for Auto Insurance in Florida!