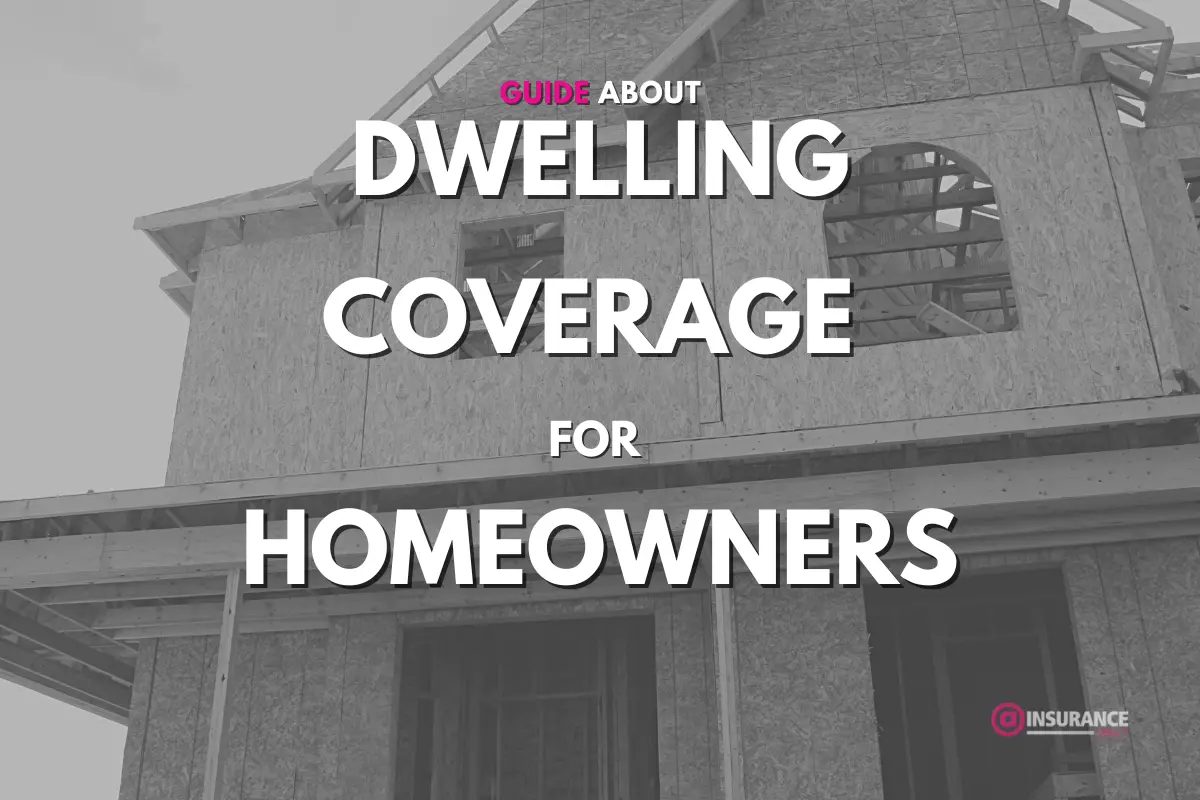 What is Dwelling Insurance?
Dwelling Insurance protects your home and its structure, not the contents, from damage or loss. It also covers you for additional living expenses in the event that you are unable to live in your home because of the damage. This coverage is for the permanent fixtures and structure of a building. This type of insurance is a must-have for homeowners. As you pay your mortgage, taxes, and utility bills, your property will be insured against damages or loss. Dwelling insurance coverage, also known as Coverage A, covers the cost of completely rebuilding the structure of your home.
If you are interested in covering the contents of your home, then check out our blog about creating a home inventory in case of insurance claim in Florida, to keep your items safe.
What are the Different Types of Dwelling Coverage?
Dwelling coverage is a type of coverage that protects the structure of your home against damage or loss. Dwelling coverage is an important addition to other types of homeowners coverage such as Homeowners Insurance, Condominium Insurance in FL, Mobile Home Insurance, and Renters Insurance. While dwelling coverage is important, getting your items properly covered is important as well.
The most common types of dwelling coverage are Homeowners Insurance, Fire Insurance, Burglary Insurance, Rental Property Insurance, Dwelling Condo Association Insurance, and Dwelling Flood Insurance.
The types of damage that may be covered by your dwelling insurance in Florida are:
Fire damage
Lightning damage
Windstorms and thunderstorm destruction
Destruction caused by vandalism
Damage occurring because of theft
Damage caused by an explosion
Motor accident destruction to property
Heavy snowfall, ice or hail damage
What are the Benefits of Dwelling Coverage?
Dwelling coverage provides protection in the event of damage to or loss of your home.
Dwelling coverage is also designed to protect against the financial risks associated with owning a home. It also covers damage to the structure of your home.
How Much Does Dwelling Insurance Cost in FL?
Dwelling coverage is composed of the following:
The building and all other structural components.
The land on which the house is built.
The garage or carport attached to the house.
Outbuildings like a barn or pool that are attached to the house.
The average annual cost for dwelling insurance in FL is about $2,374 which is higher than the national average.
Is Dwelling Insurance More Expensive than Homeowners Insurance?
Dwelling insurance is a type of coverage for homeowners insurance in Florida and is commonly mistaken for a separate type of insurance. Since dwelling insurance is a type of coverage that you add to your policy, yes, it tends to be more expensive to add it to your insurance policy. This doesn't mean that it is not worth the price though, as the structure of your home is arguably more valuable than most of the contents inside of it which justifies paying extra to keep it safe in case of an incident.
Why You Should Get a Policy for Your Home Today?
Owning a home is a huge financial endeavor, and keeping your property safe is the number one priority. It's important to also get basic homeowners insurance as well. You can also get a quote with us today and get your property insured.
Start Your Car Insurance Quote
The fast, free, and easy way to shop for Auto Insurance in Florida!