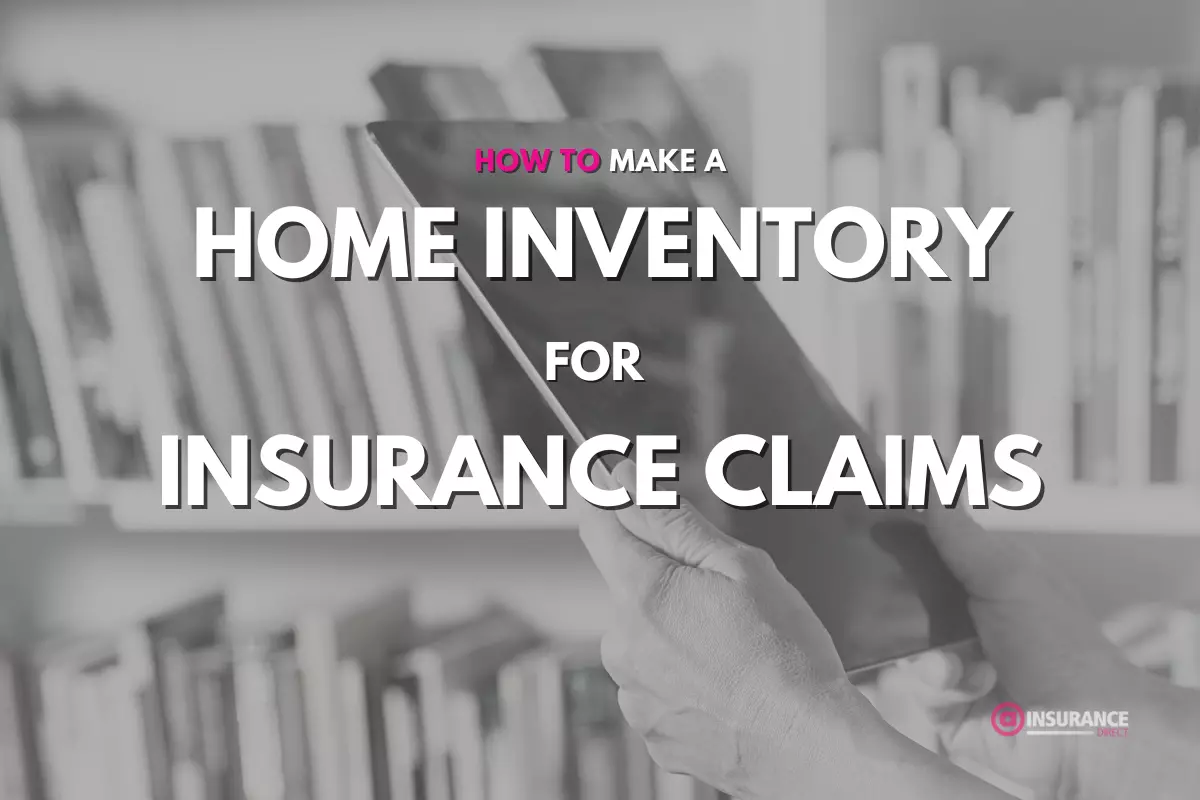 You never know when something could go wrong and all of your possessions are suddenly destroyed. The worst part of this is not being insured for these items and losing them outright. Although, having home insurance in Florida doesn't necessarily mean you will be covered for all of your possessions. This is why home inventory for insurance claims is one of the most important things you can do. Try to think of everything that you own. It's kind of intimidating, right? There are hundreds of small items of value that we own that may be unaccounted for when creating your post-damage inventory. This could mean thousands of dollars in insurance that is not paid off and left on the table.
How to Take Home Inventory for Insurance Claims
It's important to be proactive rather than reactive when creating your home inventory. Start by getting a home insurance quote with us today. Then, when purchasing your policy, you should create a sheet that accounts for all of your items. When damage to your property begins to enter the realm of possibility, then it is time to revise your list and use your previous list as a reference to check to see if you missed any important items.
Why You Should Take Inventory of Your Possessions?
There are many reasons why you should take inventory of your possessions, which include:
Flooding
Windstorm Damage
Structural Damage
Robbery, theft or vandalism
Alternate Methods for Home Inventory
Creating a video is another efficient method of taking inventory of your items. Use this with your written sheet, and update it every few months. A video will also show the quality of items so that you can be sure to get the right price for these items.
Using home inventory applications is another efficient method. This allows you to keep your sheets on the cloud, where you can access them from different devices so the chances of losing your inventory is much smaller.
How Will I be Compensated for my Items?
There are two distinct methods for getting compensated for your items by your home insurance company. The actual cost is a coverage that will pay you based on the quality, age, and estimated wear and tear of said item. Items that may look and feel new may get quoted at a much lower price. This can prevent you from directly getting your replacement items, and instead settling for smaller items even after taking the proper steps to get insured. The other method is replacement cost coverage, which on average costs more. This will replace the cost of the said item at retail price so you can properly replace your items with a new alternative.
Individuals in areas prone to extreme dangers such as hurricanes, flooding, tornadoes, and high crime rates are more likely to need replacement cost coverage. For example, Hurricane Ian hit Florida in September of 2022 causing over 50 billion dollars in damages and completely devastating coastal towns.
For individuals in safer zones with lower levels of potential risk, then opting into actual cost at the minimum is an important way to protect your items. Replacement cost coverage does offer the most accurate compensation from claims, but can be higher in price. Be sure to check your home to see if you live in a high-risk area.
Start Your Car Insurance Quote
The fast, free, and easy way to shop for Auto Insurance in Florida!