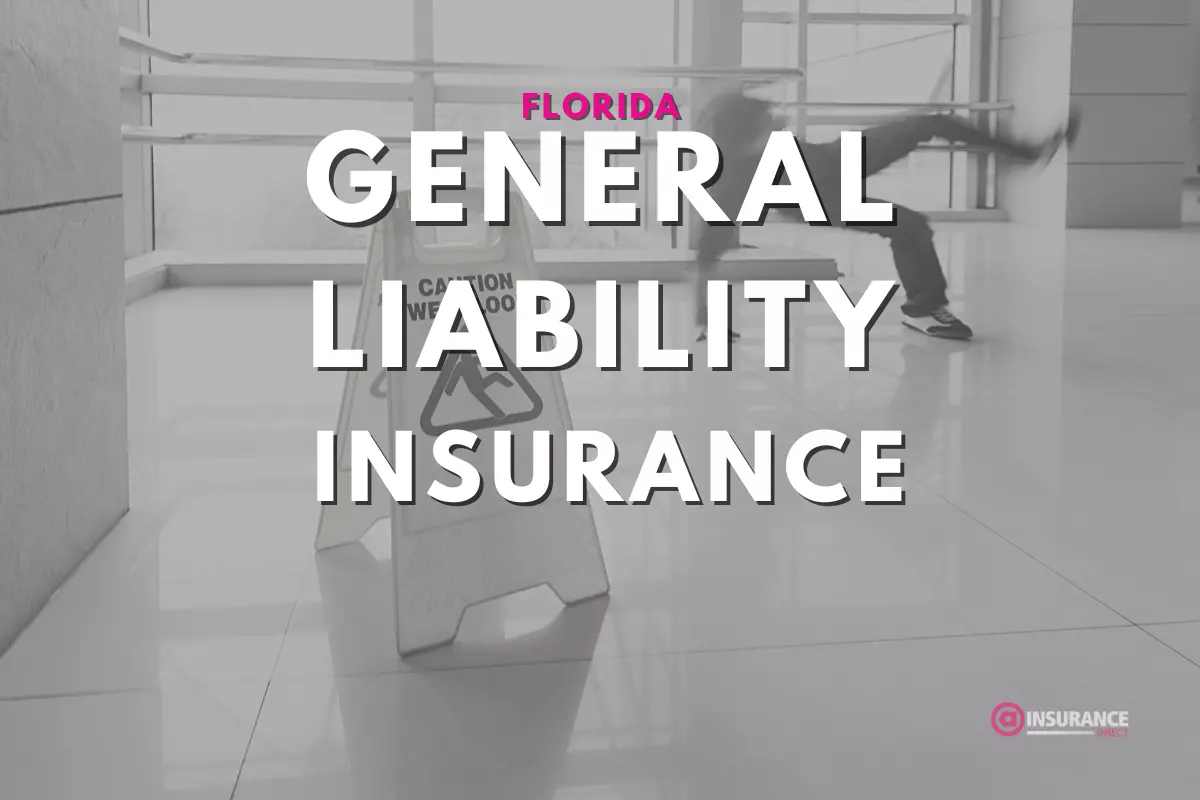 What is Florida General Liability Insurance?
Florida General Liability Insurance is an insurance policy that covers the insured for any legal repercussions arising from their activities. The policy protects against claims of bodily injury or property damage, which may be caused by the insured's operations or products. The policy also protects against claims for personal injury and advertising injury and coverage for defense costs.
Florida General Liability is a type of commercial insurance that will help protect your business in Florida against claims like bodily injury or property damage. The cost of this type of insurance will vary depending on the size and location of your business. Generally speaking, you should expect to pay between $10,000 and $100,000 annually for this type of insurance. If a company does not have property insurance, they risk an economic loss to its business as legal and court expenses can exceed $100,000.
Why is Florida General Liability Insurance Important?
Florida General Liability insurance is important for many reasons.
One of the most important reasons is because it protects you from being sued. Than you have to pay a lot of money if someone gets injured or their property gets damaged.
Another reason why Florida General Liability Insurance is needed is that it covers you when your employees are not working, such as when they are on vacation or sick.
How much does FL General Liability Insurance Cost?
Do you need FL general liability insurance? It's necessary to know how much it will cost. Several factors go into determining the cost of your policy. For starters, the type of business you have will play a considerable role in what kind of coverage you need and how much it will cost. The type of coverage that you choose is also important. It's also worth noting that the amount you pay for your premium is going to depend on where you live and the risk level associated with that location. Some areas have higher risks than others, so they require higher premiums as well. But ultimately, it all comes down to what's best for your business and how much risk you want to take on.
Insurance Fact
Although the State of Florida doesn't require general liability, some counties do require it. Sometimes clients will require you and your company to have General Liability before being able to work with them
Are there Different Types of General Liability Policies?
Yes, there are different types of Florida General Liability Policies available. The most common one is the Commercial General Liability Policy. This policy is for businesses that sell or manufacture products and/or provide services to the public.
The Business Owners Policy (BOP) is also a type of Florida General Liability Policy that covers a business' property, liability, and other exposures. It includes coverage for your business premises and operations, products and completed operations, personal injury liability, medical payments coverage, advertising injury liability coverage, worker's compensation coverage, and more.
The final type of Florida General Liability Policy available is the Owner's Policy which covers only the owner's interests as stated in the policy.
What Is An Example of Liability Insurance in Florida?
For example, if a customer was to slip & fall or injury themselves at your business, General Liability would cover the medical bill for the victim of the accident. Another example is if a customer falls down a set of stairs at your business because of hazards in the pathway. This will protect your business and your customers.
General Liability Insurance for Small Businesses in Florida
If any business needs general liability, it is a small business. For the first few years of being in business, small companies can have a difficult time profiting while adjusting to their market. If a patron is hurt in your storefront, then it is important to have the means to cover the costs of their medical bills. If a business fails to provide this, then it could be sued by the patron in question and lose its business. It is also important to protect your business with Worker's Compensation.
Why You Should Choose Us
We provide the best general liability in Florida. The variety of other insurance policies that we offer beats the competitors. Contact us at Insurance Direct today when you are ready to find the best solution for your insurance needs.
Start Your Car Insurance Quote
The fast, free, and easy way to shop for Auto Insurance in Florida!