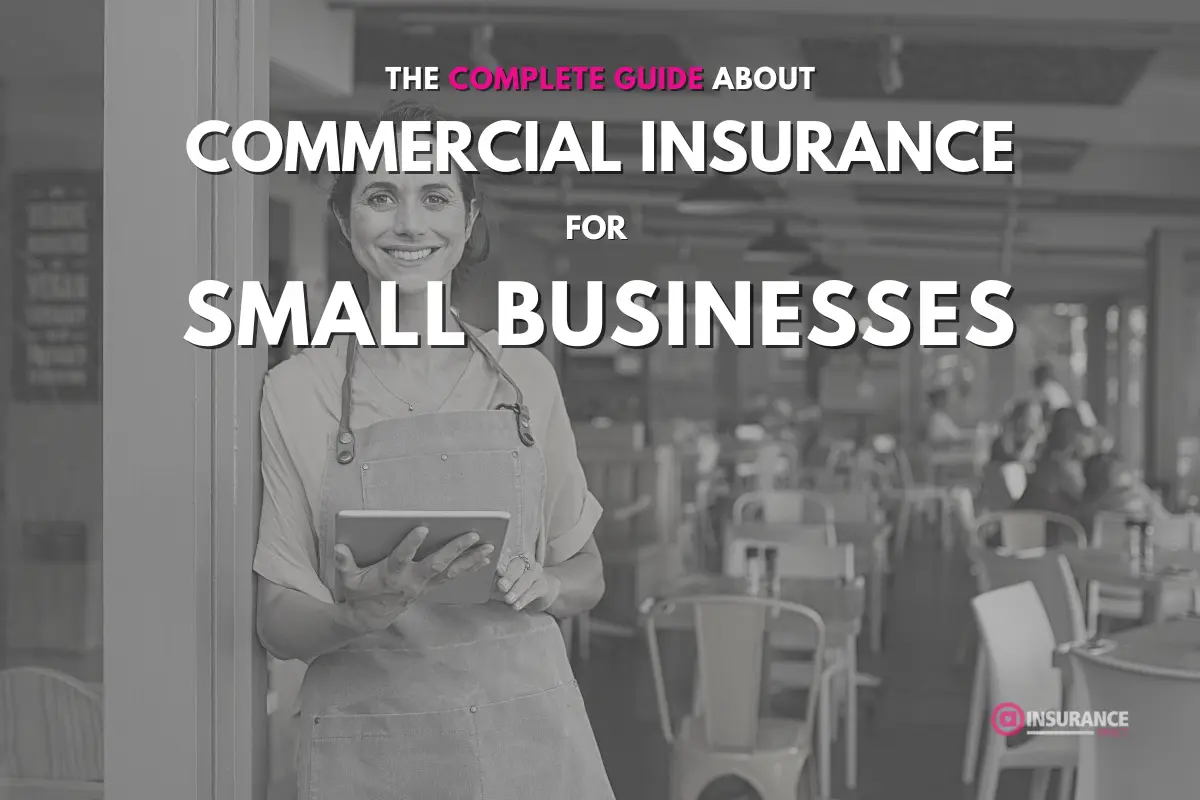 Do I need Commercial Insurance for My Small Business in Florida?
In the world of business, commercial insurance in FL is necessary and a requirement to run a business. The differences lie in what kind of policy you opt-in for. Make sure that you are covered when something inevitably goes wrong. There is a high likelihood that all of the moving parts may cause something to go wrong, and being prepared is the most important thing. Especially if you run a small business and don't have the revenue to cover insane accidents and mishaps. That's why it's important to make sure you are sufficiently prepared for whatever might happen and to learn the types of coverages that are required for your business. Think of it as having the comfort of knowing that in the worst-case scenario you have a team behind you that is here to protect you, your employees, and your company. This guide is for commercial insurance for small businesses in Florida and will guide you through all the facts to get you and your business protected. Start your business quote and protect your business.
What are the different types of Commercial Insurance?
In this section, we will discuss the different types of insurance for small business owners.
There are many types of insurance for small businesses. The 4 most common types of insurance are Commercial Auto Insurance, Workers' Compensation, General Liability Insurance, and Property Insurance.
Commercial Auto Insurance
Commercial Vehicle Insurance in Florida provides coverage for vehicles owned or operated by your business. If an employee gets in an accident in FL, this policy may pay for the other party's property damage and to repair your vehicle if damaged.
Workers' Compensation
Workers' Compensation protects your business and your employees from work-related injuries, accidents, illnesses, and even death. The insurer will pay for an employee's medical costs, lost wages, and permanent disability that result from workplace injury.
General Liability Insurance
General Liability Insurance in Florida protects your company against lawsuits and other claims related to your company's activities. It covers customer accidents and damage. This also covers the damage to a customer's property.
Property Insurance
Property Insurance covers damage to your property, such as a fire or theft, from an accident or natural disaster.
Commercial Insurance for Startups
Small business insurance is another word for commercial insurance that covers the owner and employees of a small business. It can include property, liability, and workers' compensation coverage. This word refers to the thousands of different kinds of businesses from the smallest mom & pop shops all the way to huge corporations. Get insured as much as possible due to the risk associated with a startup business.
A startup is a company that has been founded with the intention to grow rapidly. To qualify as a startup, companies must have less than five years of revenue and/or operating history. These businesses are small at first and usually funded by a business loan in hopes of making the money back in the allotted amount of time. While businesses like this have seen major success, some don't. What better way to protect yourself when your money is on the line than being fully covered in case of an emergency? These start-up companies seem to grow extremely fast in size and different size companies have different requirements for commercial insurance. Don't get left behind, and set up company insurance solutions that will protect you and your business in the long term.
Do I Need Startup Insurance for My New Business?
Startups are often more vulnerable to financial risk because they have not yet had time to accumulate profits or savings. This means that startups may be more likely to take out an insurance policy for their business in order to protect themselves against unforeseen risks or accidents. Startup business insurance protects your company, investors, board, property, and customers from lawsuits. The startup insurance cost varies considerably based on your industry, details of your business, and coverage.
How Do I Insure My New Business
The feeling of excitement that comes with opening your own business can make you forget you need your business insured. That's why Insurance Direct is here to help you and your business. We know you are very busy with the products and services of your company. This is the reason we can help you protect your small business with a new commercial policy. We work with multiple carriers to find you rates that the competitors can't beat. Join hundreds of other businesses in Florida in getting insured today by getting a free business insurance quote and speaking to one of our licensed agents today.
Start Your Car Insurance Quote
The fast, free, and easy way to shop for Auto Insurance in Florida!