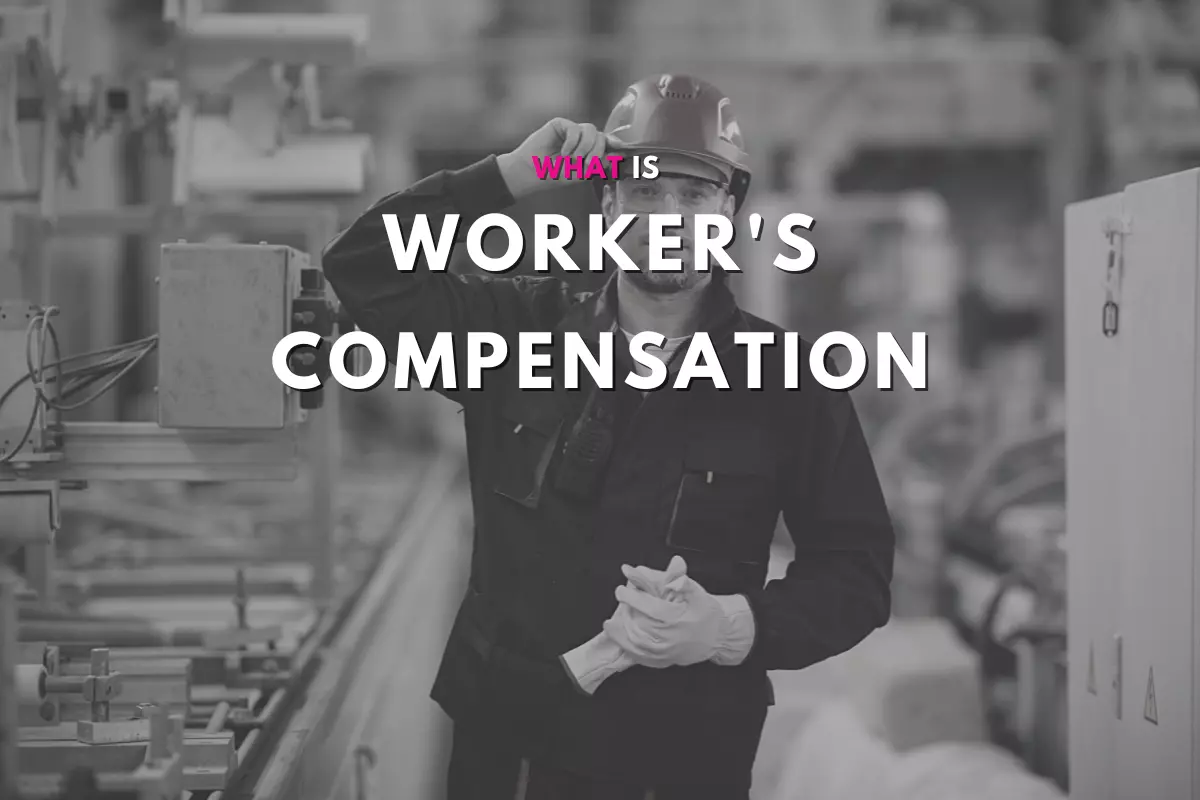 What Exactly is Workers Compensation and Why is it Important?
Worker's compensation is the insurance that employers purchase for their employees who are injured on the job. It can provide a financial safety net to those who are unable to work and need medical care.
It is extremely important because it provides some form of financial stability to those who suffer injuries while working. Being Insured ensures that they have access to medical care, which can be costly without insurance coverage.
Who Is Eligible for Workers Compensation Benefits in Florida?
Worker's Compensation Benefits are available for a wide range of injuries, illnesses, and diseases that result from work-related activities. In order to be eligible for these benefits, the employee must have been injured or become ill in a work-related accident or suffer from an occupational disease.
In order to better understand worker's compensation let's refer to the Florida Workers Compensation Act and how it defines an occupational disease as "any disease arising out of and in the course of employment, caused by exposure to some agent or hazard which is not generally recognized as dangerous to employees and which is known to be present in the place where the employee works or has worked."
To find out if your company is eligible for workers compensation benefits, grab a free commercial quote today and speak to one of our agents at 813-849-7000
In Order to Qualify For Worker's Compensation Benefits, You Must Meet Certain Criteria
Your type and severity of the injury
You must not have been intoxicated at the time.
You must have been injured while performing your job duties.
Insurance Fact
The maximum weekly compensation rate for work-related injuries and illnesses shall be equal to 100 percent of the Statewide average weekly wage.
What is a Liable Third Party?
In this section, we will focus on when an employee gets injured while on the job the employer is held liable and pays for the worker's compensation. Although, there is a time when this is different. For example, if there is a third party (not the employer) who is responsible for reasons such as, but not limited to; poor design, poor structure, and negligence. In these cases, the employer is not held accountable for the worker's compensation, but instead, the third party is held liable. Though, this first must be proven to the insurance company to show proof of negligence and poor design. This can go as far up as the product manufacturer.
How Do I Get Workers Comp Insurance in Florida?
The first thing you will want to do is take note of every employee that will need to be enrolled in worker's compensation. A good rule of thumb is that if you have two or more employees, then they all need workers compensation insurance. The second step is to look at your payroll. Then, lastly, submit a quote to us and one of our agents will walk you through the rest of the process.
How Much Is Workers Compensation Insurance in Florida?
In the State of Florida, Worker's Compensation insurance can cost anywhere from a dollar to over a hundred dollars per employee. This depends on factors such as the type of work, payroll, and size of the company.
Florida Workers' Comp Laws and Regulations – What You Need to Know!
Florida has a set of laws and regulations that govern the workers' compensation system. These are the Florida Workers' Compensation Act, the Florida Administrative Code, and Florida Statutes.
The Florida Workers' Compensation Act is a law that was enacted in 1945. It governs the workers' compensation system in Florida. Overall, these laws set out requirements for employers who have been injured on the job and need assistance. For example, these laws require employers to provide temporary disability benefits while an employee is recovering from an injury or illness and permanent disability benefits after they have fully recovered from their injury or disease. Lastly, these laws also set guidelines for how much money employers must contribute to a fund that covers injuries suffered by employees on the job and other guidelines related to worker safety and insurance coverage.
The state of Florida requires employers with four or more employees, to provide workers compensation insurance to their employees. Protect your small business and employees with workers comp insurance in Florida from Insurance Direct.
How Does Occupational Disease Injury Affect My Case?
Occupational Disease Injury is defined as an injury or illness that results from long-term exposure to a hazard in the workplace.
These diseases can be caused by chemicals, physical agents, infectious agents, and biological agents.
Occupational Diseases are separated into three categories:
Non-specific occupational diseases:

These are illnesses that affect people in many occupations and are not specific to any one industry or profession.

Specific occupational diseases:

These are illnesses that affect only certain groups of workers and are related to the way they work.

Occupationally-acquired immune deficiency syndrome:

This primarily affects health care workers, but can trickle down into other occupations as well.
How Do I File a Claim For Workers Compensation Benefits in Florida?
Worker's compensation is a form of insurance that employers in the United States are required to carry. It provides compensation to employees who suffer from work-related injuries or illnesses. The program is governed by federal and state laws, and each state has its own specific rules for worker's compensation.
The Florida Workers Compensation Act (FWCA) covers all private employers and public employees in the state. The law does not require coverage for self-employed individuals or those employed by religious organizations.
Start Your Car Insurance Quote
The fast, free, and easy way to shop for Auto Insurance in Florida!