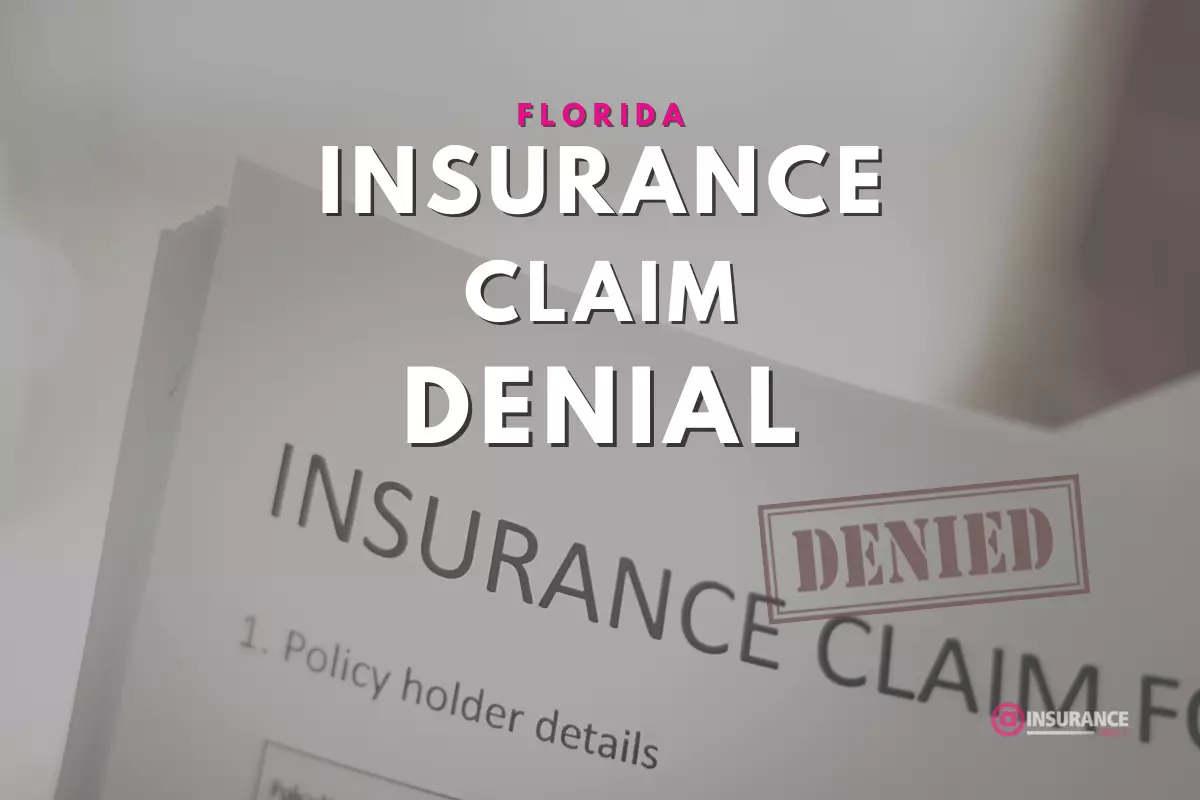 When Car Insurance Denies a Claim and What You Can Do About It?
What is an Insurance Claim?
An insurance claim is a request for compensation from an insurance company, typically following damage or injury.
The process of filing an insurance claim typically includes the following steps:
The claimant obtains the necessary documentation to support their claim.

The claimant contacts the insurer and provides any relevant information about the loss.

The insurer reviews the documentation and determines whether or not they will compensate the claimant.

If they decide to compensate, they will either pay out all or part of the claim or provide a formal rejection letter with reasons for the denial.
What Happens When Your Car Insurance Company Denies Your Claim?
When you are in need of car insurance, you have to be careful about the company that you choose. If they are not willing to pay for your claim, then it is time to take your business elsewhere.
The first thing that should happen when your insurance company denies a claim is a phone call. This is important because if you call and they tell you that they will not cover the accident, then you can take appropriate action such as filing a complaint with the Better Business Bureau or contacting an attorney.
Reasons Why Insurance Companies Deny Claims?
Because you are at fault for the accident.
Lapsed policy.
Because timeline missed – For example Proof of Prior Car Insurance, submitting pictures of your vehicles, and other.
Fraud, misleading information or lying to the insurance company – The penalties for auto insurance fraud vary by state. Auto insurance fraud in Florida may result in a fine, probation, and prison sentence.
Because of excluded driver.
Because of illegal activity.
Installing illegal modifications to your vehicle.
Insurance Fact
You may have the right as a driver in Florida to appeal the claim decision and have it reviewed.
How to Appeal an Auto Insurance Claim Denial
Auto insurance is a product that everyone needs, but unfortunately, not everyone can afford it. In the unfortunate event of an accident, auto insurance will help pay for the damages that you have done to someone else's property or person.
However, if you are denied coverage because of your driving record or credit score, there are some steps you can take to appeal the denial.
First and foremost, it is important to know what type of denial you are appealing to. A driving record denial because of too many tickets or accidents is caused enough to look into defensive driving courses and/or get your points removed from your license. A credit score denial because of a high debt-to-income ratio is reason enough to start paying off the debt and finding a way to increase your income. If it is a mortgage denial because of too many late payments, then you should consider setting up automatic payments and knowing your current rates. If you are appealing the denial because of poor credit history, then it may be worth looking into filing for bankruptcy or even taking on different types of loans with better rates.
| Average Cost Per Year | State Minimum Car Insurance | Basic Full Car Insurance | Full Car Insurance |
| --- | --- | --- | --- |
| Florida | $835 | $1,620 | $1,920 |
| Texas | $718 | $1,565 | $1,842 |
| Tennessee | $539 | $1,354 | $1,583 |
Get a Free Car Insurance Quote Today!
Insurance Direct has the best prices on the best policies in Florida. Call us today at 813-849-7000 to learn more about our pricing or get an online quote today here.
Start Your Car Insurance Quote
The fast, free, and easy way to shop for Auto Insurance in Florida!