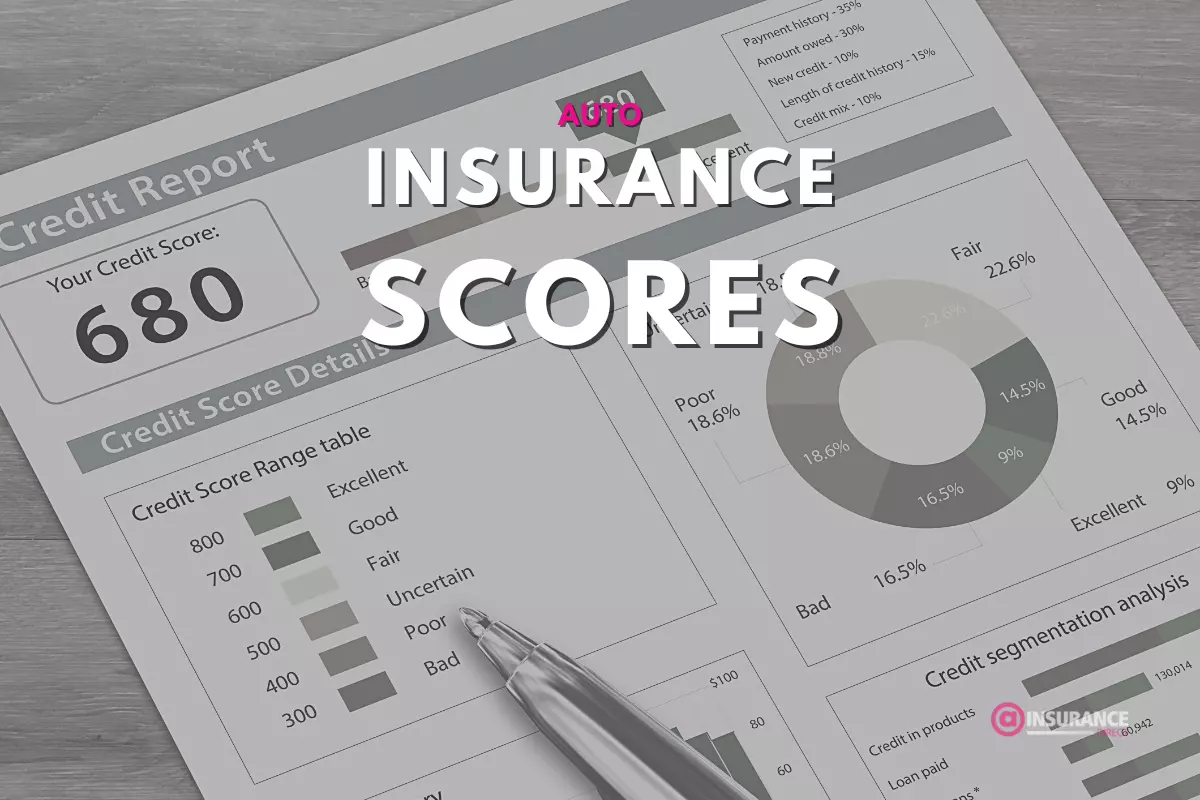 What is an Auto Insurance Score?
An auto insurance score is a rating system for drivers that uses a variety of factors to calculate their risk of not paying their auto insurance. This is done by looking at the driver's driving history and the type of car they drive. Auto insurance scores play a huge role in determining the price for car insurance, but there are ways to alleviate these prices such as discounts.
The purpose of an auto insurance score is to provide an estimate, not a guarantee, on how likely it is that the person will pay their auto insurance. The higher the score, the lower the risk.
How Auto Insurance Scores are Calculated
Knowing how your auto insurance score is calculated can help you save money on your car insurance. If you have a poor credit score, it may be more challenging to get the best rates.
Auto Insurance Scores are calculated based on a variety of factors such as:
Driving history (accidents, tickets, violations, suspended license)
Credit Score
Age and gender
Vehicle type and model
Location of residence
Marital status and number of dependents
Is Auto Insurance Score The Same as Credit Score?
No. Auto insurance agencies use your credit score to find a credit-based insurance score. These credit-based scores are directly linked with you and your ability to pay off debts, but they also look at factors like the likelihood that you will file a claim. The system they use is a risk-based identifying program.
Where Can I See My Auto Insurance Score?
Unlike credit scores, auto insurance scores are more closely kept and not as accessible to the general public. There is a way to check your score though, which involves calling the company that creates these scores and asking for your personal score. The company that creates these scores is LexisNexis, a risk management company that works closely with big credit bureaus such as Experian. There are two other companies that come up with these scores and they do not give out information to the public.
Insurance Fact
Insurance scores are based on credit and risk. This model is known as a credit-based car insurance score because it considers both of these factors when determining your price.
What Factors Affect Your Score
Your car insurance score is important in determining your auto insurance rate.
There are many factors that affect your auto insurance score. These factors include age, gender, driving record, location of residence, and type of vehicle.
The higher your car insurance score the lower the rates you will pay for your auto insurance.
How to Improve Your Auto Insurance Score
It is essential to have a good driving record and it is also important to keep your car in top condition.
Some things that you can do to improve your auto insurance score are:
Keep your car tuned up and in good running condition.
Avoid speeding or getting into accidents.
Will Insurance Quotes Affect My Credit Score?
No. Contrary to popular belief, insurance quotes will not affect your credit score. Insurance companies use a "soft pull" on your credit score to check for basic information so they can come up with the fastest price at the lowest cost to your score. The only type of pull of your credit score that will affect it is a "hard pull" which digs into your credit and thus can lower your score.
| Average Cost Per Year | State Minimum Car Insurance | Basic Full Car Insurance | Full Car Insurance |
| --- | --- | --- | --- |
| Florida | $835 | $1,620 | $1,920 |
| Texas | $718 | $1,565 | $1,842 |
| Tennessee | $539 | $1,354 | $1,583 |
How Can I Boost My Credit Score so My Auto Insurance Score Goes Up As Well?
Firstly, your credit score is the most important part of your insurance score. There are plenty of ways of bringing your credit score up so you can look better to insurance companies and lenders. Always remember to keep your credit card utilization within 1-10% every month. If you still are having trouble gaining credit then consider getting a credit card with a store where you shop frequently and only use it when you normally would. The second part of your insurance score is known as your risk factor and refers to the likelihood of you filing a claim. The more accidents you find yourself in, the higher your insurance score goes up. It's extremely important to avoid accidents at all costs. There is an easy way to estimate your car insurance rate, all you need to do is to start your quote now.
The Importance of Understanding the Factors That Affect Your Car Insurance Rate
It's important to understand the factors that affect your rate and be able to compare car insurance rates from multiple companies to find the best deal. At Insurance Direct, we are an insurance agency with licensed brokers that will work with you and your situation. We shop multiple carriers to find you the best rate within minutes. Get a quote with us today and start saving.
Start Your Car Insurance Quote
The fast, free, and easy way to shop for Auto Insurance in Florida!