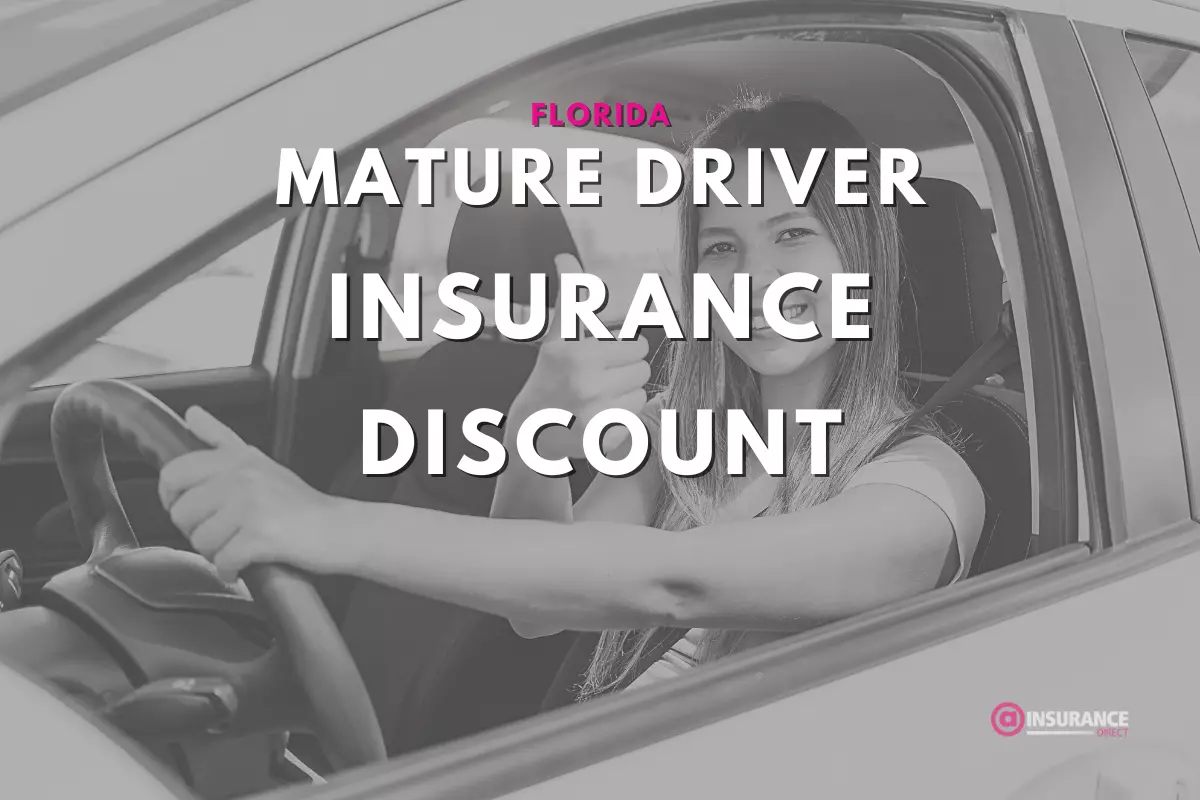 Florida Mature Driver Discounts – What They Are And How To Get Them
Florida is one of the most expensive states to own and drive a vehicle. The older a Florida driver gets, the harder it becomes to save on car insurance, which is why many look for cheaper car insurance quotes.
A possible way to get mature driver discounted car insurance in Florida is by taking a state-approved driving course. There are numerous courses available both online and in person.
Who Qualifies as a Mature Driver?
Florida recognizes mature drivers as those 55 years and older who can still own and operate a vehicle. The act of keeping current registration and practicing safe driving practices means most seniors are qualified for mature driver discounts.
If you are 55 years or older, consider the following:
Get a Florida Driver's License:
You must have a Florida driver's license to be eligible for reduced insurance costs. Even if you do not drive, you qualify if your spouse or dependent needs to use your car while they are driving under their license. It is important to take care of this before you start driving.
Maintain a clean driving record:
If you do not have a Florida driver's license, it is still possible to get car insurance rates discounted if your license from another state provides the same information as Florida's Driver License Office does, including your age and county of residence.
If you drive less than 7,000 miles per year you may get low-mileage insurance discount.
Insurance Fact
Florida drivers ages 55 and older can receive discounted rates on car insurance by completing a mature driver accident prevention course.
What is a Mature Drivers Discount?
Florida has a "mature driver discount" law that allows drivers over 55 years old to take advantage of discounts on their automobile insurance. The law, passed in 2010, was designed to help seniors get affordable car insurance coverage. Drivers between the ages of 55 and 64 can apply for discounts if they have been without accidents for at least three years. To qualify for this discount, drivers must be able to provide proof of age and proof of no accidents on their driving record. The discount is not available to applicants with a DUI, high-risk drivers, reckless driving, Florida drivers required to have SR-22 or FR-44 certificate, or any other traffic violation.
| Average Cost Per Year | State Minimum Car Insurance | Basic Full Car Insurance | Full Car Insurance |
| --- | --- | --- | --- |
| Florida | $835 | $1,620 | $1,920 |
| Texas | $718 | $1,565 | $1,842 |
| Tennessee | $539 | $1,354 | $1,583 |
Get Cheap Florida Car Insurance Quotes Online
Florida car insurance is a requirement for all drivers in the state. Auto insurance prices are determined by many factors, including your driving record and the type of vehicle you drive. Some companies offer discounts for defensive driving courses or if you've been with them for a certain length of time.
The first step to getting the best rate is to compare quotes. You can get a quote online with us at Insurance Direct. We are an insurance broker that shops multiple carriers for you and with you to find the best rates in minutes.
Start Your Car Insurance Quote
The fast, free, and easy way to shop for Auto Insurance in Florida!