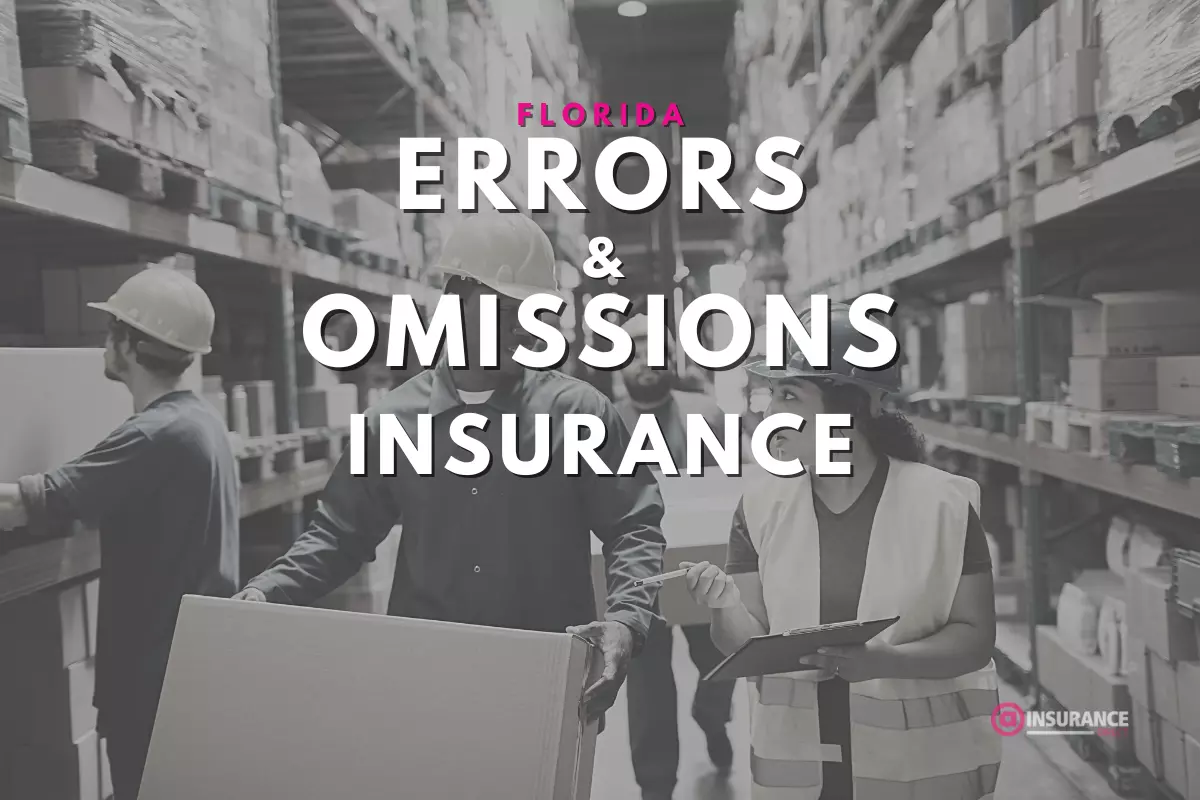 What is Errors & Omissions Insurance?
Error & Omissions Insurance is a type of insurance that helps protect professionals from the errors they make in their work. It is often called E&O insurance, and it can be used to protect against a variety of risks.
Errors and Omissions Insurance has many benefits for professionals who need protection from liability in their work. For one thing, it can help cover costs associated with defending oneself against lawsuits. Some policies will also cover court costs and settlements, as well as damage awards that are not covered by other types of insurance like homeowners or auto coverage.
Is E&O The Same as Professional Liability?
Error & Omission Insurance is the same as professional liability insurance, they are just different words for them. Depending on the business, you might hear either one of these terms. These cover the same things and are considered to be the same type of policy.
What is Usually Excluded Under Errors and Omissions Insurance?
While Errors and Omissions Insurance covers the liability of having one of your employees make mistakes that will cost you and your business money. Given this fact, things that are often not included in errors & emissions are client injuries, theft by employees, and client property damage.
Insurance Fact
Error & Omissions insurance is another term for professional liability insurance and protects your business from negligence.
Which is Better Occurrence or Claims Made?
Occurrences and Claims Made are both unique in that they offer benefits to both sides. For example, claims made are more common and cheaper overall. On the other hand, occurrence covers you on your claim forever. Even after your policy expires, you are covered by occurrence. The downside to the occurrence is it is becoming less and less common and much more expensive.
How to Choose the Right Error & Omissions Insurance Policy for Your Business Needs?
To start off, E & O insurance is a required coverage for any company that performs a service. To find the right e & o insurance policy, it's important to shop multiple carriers to find the cheapest rate that brings you the most coverage. While some companies can sell you Errors and Omissions, some can sell you it for a cheaper price with added coverages.
Does Error & Omissions Insurance Cover Bodily Injury?
The purpose of an Error & Omissions insurance policy is to protect your business from any potential errors and omissions lawsuits.
There are a few factors that you should consider when purchasing an E&O insurance policy.
You should assess the size and complexity of your business, the extent of your coverage needs, and the cost involved in buying a policy.
Start Your Car Insurance Quote
The fast, free, and easy way to shop for Auto Insurance in Florida!