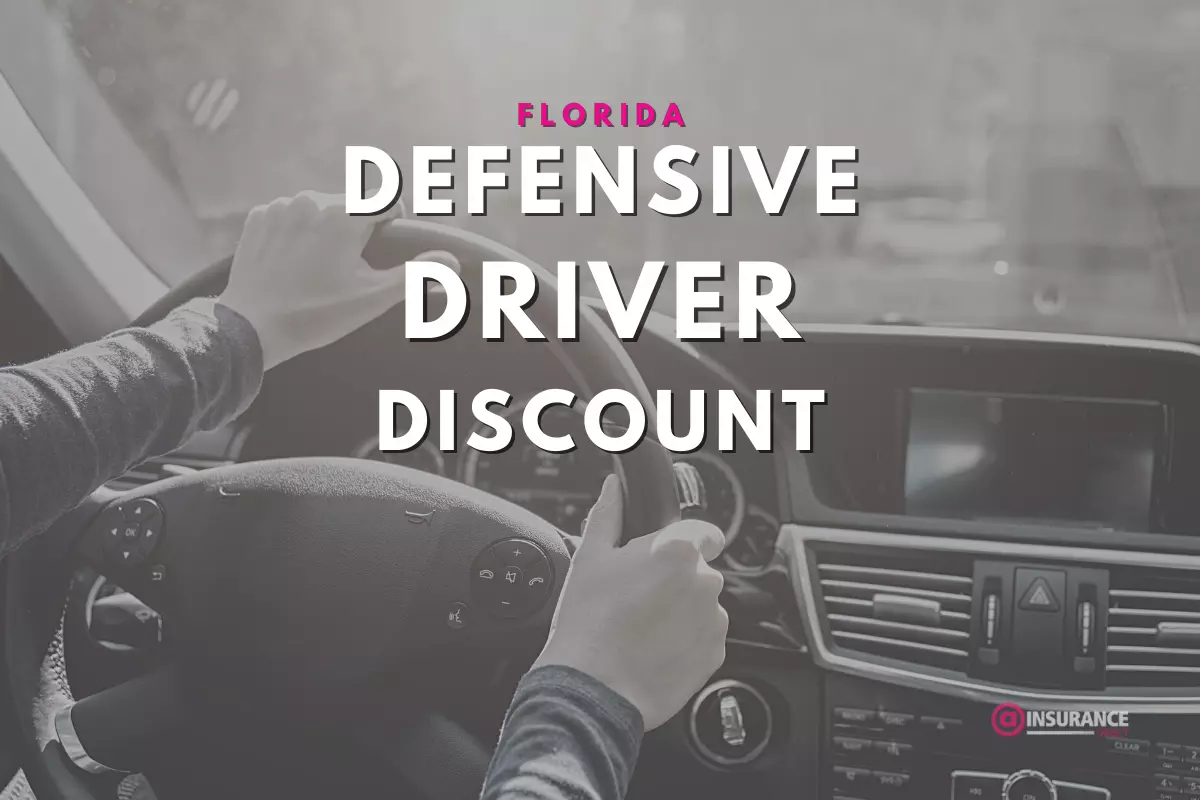 What is the Defensive Driving Discount in Florida?
The Defensive Driving Discount is a discount that Florida drivers can get on their car insurance. The discounts are available to Florida drivers who complete a state-approved defensive driving course. The cost of the course is about $20 and the course only takes about 15 minutes to complete. The Defensive Driving Discount can reduce your car insurance rate by up to 30% for one year. The Defensive Driving Discount is also available in North Carolina, South Carolina, and Georgia.
How to Get A Defensive Driving Certificate on Your License?
Florida drivers can get a Florida defensive driving certificate on their license by taking an approved course.
The state of Florida allows drivers to take the course online, in person, or by mail.
In-person defensive driving courses are found at various locations throughout the state. You can find a list of these locations on the official website of the Florida Department of Highway Safety and Motor Vehicles.
Online defensive driving courses can be taken anywhere and they do not require any additional time commitment from you, other than your regular work hours and internet access.
Mail-in courses offer an alternative for people who live far away from any in-place location or for those who want to avoid traffic congestion during rush hour periods.
Insurance Fact
Interested in paying less for car insurance? Defensive driver discount can cut down your insurance prices.
What are the Benefits of Doing a Florida Defensive Drivers Course?
Florida defensive driving courses are designed to help drivers reduce their risk of getting into an accident.
The benefits of doing a Florida defensive driving course are:
It can help drivers reduce their risk of getting into an accident.
It's a great way to refresh your skills and learn new techniques to be safer on the road.
It can help keep your insurance rates low by reducing the risk of accidents.
Drivers who complete the course get points for their traffic violations and can get them dismissed altogether.
Also, there are a lot of different car insurance discounts you can get to get a cheaper policy.
| Average Cost Per Year | State Minimum Car Insurance | Basic Full Car Insurance | Full Car Insurance |
| --- | --- | --- | --- |
| Florida | $835 | $1,620 | $1,920 |
| Texas | $718 | $1,565 | $1,842 |
| Tennessee | $539 | $1,354 | $1,583 |
Florida's Minimum Requirements for Defensive Drivers Courses
The state of Florida requires that drivers take a defensive driving course if they have accumulated 12 points in the last three years. Reasons for points include – speeding tickets, reckless driving, and other traffic violations.
To get a driver's license in the state of Florida, you must complete at least one online or classroom defensive driving course. Some states require the completion of one or two courses depending on the number of points accumulated.
The minimum requirement is 12 hours of instruction.
How Does Defensive Driving Help me Save on Florida Auto Insurance?
In conclusion, defensive driving is a way to save on Florida auto insurance. If you are a safe driver, you will have lower rates than those who are not. Car insurance can be hard to come by if you have been tagged as "high-risk driver". Knowing how to drive defensively and alertly will keep you out of trouble and off the road away from other drivers. This is especially helpful when you are searching for cheap car insurance quotes!
Start Your Car Insurance Quote
The fast, free, and easy way to shop for Auto Insurance in Florida!