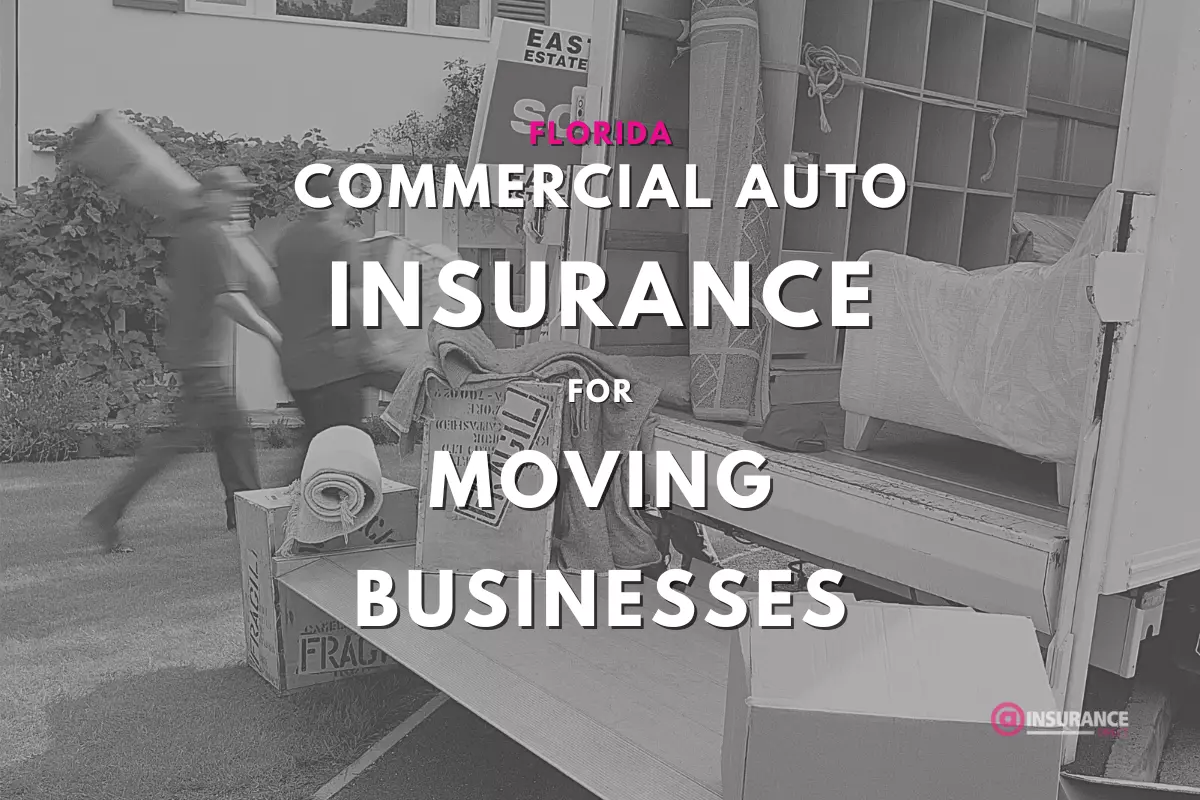 Introduction to Commercial Auto Insurance for Moving Businesses
Commercial auto insurance for moving businesses is a type of insurance that covers the cost of damage to or loss of a vehicle. It is a specialized type of commercial property insurance, which includes coverage for liability, fire, and theft. As a moving business uses trucks to safely move their client's furniture, it is a requirement to have commercial auto insurance for your moving business.
This type of coverage is typically required by law in most areas. However, there are some exceptions to this rule. For example, if the vehicle is not used for business purposes or if it does not carry goods for hire, then it may not be necessary to have commercial auto insurance.
Commercial auto insurance policies also vary in terms of what they cover and what they don't cover. For example, many policies do not cover damage caused by natural disasters like hurricanes and earthquakes while others do. Some policies will cover damages caused by vandalism while others will only cover damages caused.
Commercial Auto Insurance Coverage
The average cost of car insurance in the United States is $1,370 per year. This is a staggering number, and it's not surprising that many people are looking for ways to save money.
Commercial auto insurance coverage is a type of coverage that provides liability protection for vehicles used for commercial purposes. This includes vehicles used by businesses as well as those used by non-profit organizations and government agencies. Commercial auto insurance policies cover both physical damage to the vehicle and liability protection in the event of an accident involving the vehicle.
Commercial auto insurance policies usually offer lower premiums than personal policies because they have fewer risks associated with them. This makes commercial auto insurance a great option for businesses who need to save money on their premiums but still want protection against any accidents that might happen.
Insurance Fact
Hauling Business Insurance will cover your customer's items if they are damaged. If one of your client's items is damaged, you should immediately file a claim.
Commercial Vehicle Deductibles and Other Costs
Commercial vehicle deductibles and other costs can be calculated in a number of ways. The cost of a commercial vehicle will depend on the type of vehicle, its age, and the condition it is in. The two main types are passenger cars and light trucks. The deductible for each will vary depending on the company's policy.
The cost of a commercial vehicle will also depend on whether or not it is leased or purchased outright. When leasing, there are monthly payments to consider as well as an acquisition fee at the beginning of the lease term.
One key aspect of moving businesses is that, unlike food delivery drivers, they typically use company-owned box trucks to transport goods. For smaller moving businesses that use their own cars, as food delivery drivers do, be sure to clarify with your agent about your vehicle type as this will lower the total premium price.
Finally, insurance companies may offer discounts for certain vehicles or drivers that have taken specific courses such as defensive driving courses, or have had an accident-free record for a certain period of time. This is something you can talk to one of our licensed agents about at 813-849-7000.
Conclusion and What this Guide Means For You?
All in all, getting your moving business insured is and should be the number one priority when starting your business. The world of insurance can be daunting and complicated, but that's why Insurance Direct is here. We shop multiple carriers and find you the best rates in minutes. At Insurance Direct, customers pay as little as $49 a month for commercial auto insurance. This will save you time and money. If you have a moving business or are interested in getting a quote estimate then check out our commercial quote system now.
Start Your Car Insurance Quote
The fast, free, and easy way to shop for Auto Insurance in Florida!