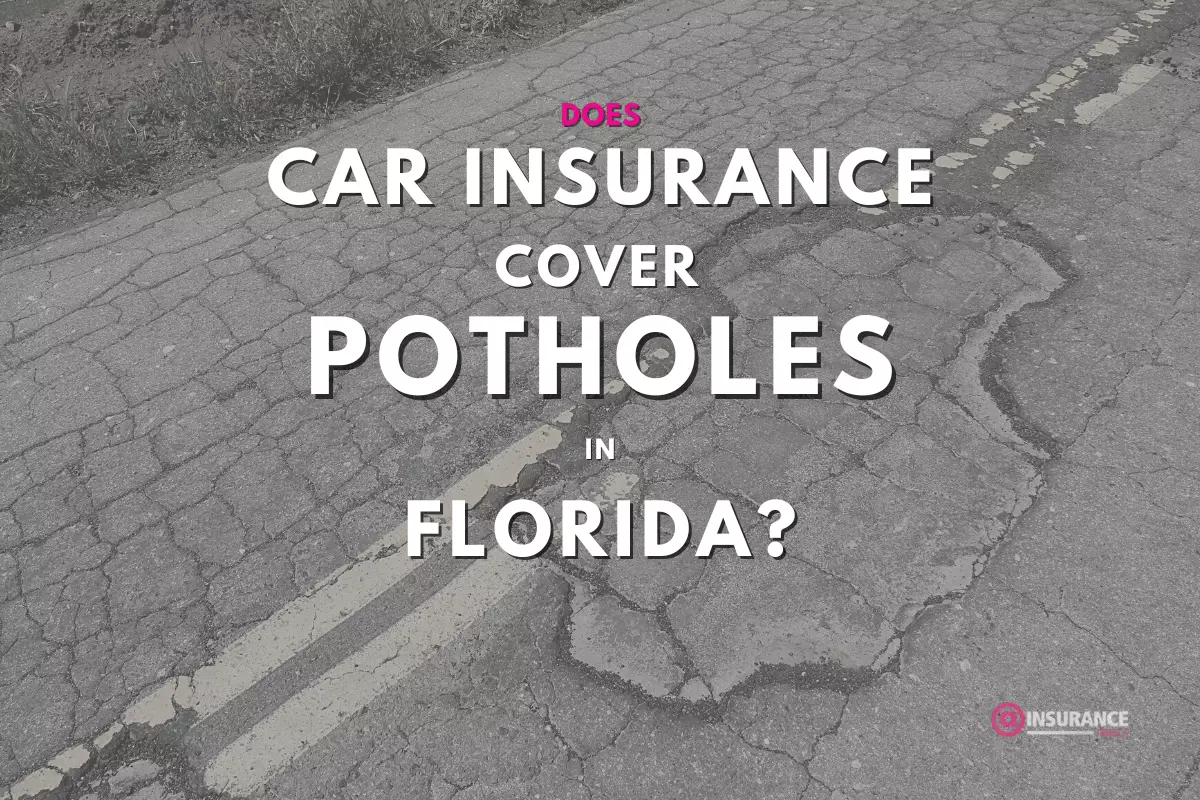 Does Car Insurance Cover Potholes in Florida?
Let's face it, some roads in Tampa Bay are in desperate need of new paving. These roads are sometimes littered with dangerous potholes that can have extreme consequences for your vehicle. One example of this is that if you regularly drive over potholes, your tires can become extremely worn from the constant drop at such high speeds. The main question is, "does car insurance cover potholes in Tampa Bay, FL?".
Is Car Damage Covered by Comprehensive & Collision in Florida?
Comprehensive insurance will cover your vehicle in non-collision situations or theft. This means things such as animals, nature, or theft can be covered by this policy. Collision works to cover your car if it is in an accident. This is the policy that would cover your damage from potholes. Depending on your insurer, it is possible to opt into only collision or comprehensive. This is perfect for people who live near potholes but are not so much worried about the forces of nature affecting their vehicles. If you have only Florida state minimum car insurance, the damages from the potholes may not be covered.
Insurance Fact
Pothole damage is usually covered if you have collision coverage. Potholes cause minor damage to a tire or wheel, and can mess up your vehicle's alignment or suspension.
What Happens If You Hit a Pothole Too Fast in Tampa?
It is much safer to go fast over potholes. This doesn't mean revving your engines and going full speed into a pothole, but rather maintaining your current speed and try not to slow down over the pothole. The reason for this is that when your vehicle goes fast, it has less of a chance to dip into these potholes which mitigate damage. On the other hand, when a vehicle goes slowly, the tire dips deeper into the hole and punctures the tire each time it has to get out of the pothole. Next time you're near a pothole, try switching lanes or keeping a calm and cool pace. Do not slow down.
After hitting a pothole your vehicle can damage your tires, wheels, suspension or other part. Also, the suspension may move out of alignment after you hit a large pothole. Don't forget to check the wheel alignment after a hard hit or before you change the tires.
| Average Cost Per Year | State Minimum Car Insurance | Basic Full Car Insurance | Full Car Insurance |
| --- | --- | --- | --- |
| Florida | $835 | $1,620 | $1,920 |
| Texas | $718 | $1,565 | $1,842 |
| Tennessee | $539 | $1,354 | $1,583 |
Can You File a Car Insurance Claim For Damage Caused By Potholes in Tampa?
Yes. You will need collision coverage to cover the damages caused by potholes. Be sure to immediately contact your insurance company after an accident to file a claim. Filing a claim is as simple as calling your insurance company and letting them walk you through the process. You will likely need to take photos of the accident to send to them so be proactive rather than reactive. Make sure that you are covered if you drive past potholes in your daily commutes. Get a quote with us today if you need to get covered.
Does Hillsborough County Cover Pothole Damage?
Yes. Hillsborough County does cover pothole damage if they have prior knowledge of the existence of the pothole. You must file a claim and send photographs to Hillsborough County which takes about two months to process. If you regularly commute through potholes then consider reporting it to your local county government email. Please report potholes, road debris, damaged or missing street signs, malfunctioning traffic signals and other related issues on the roads.
Start Your Car Insurance Quote
The fast, free, and easy way to shop for Auto Insurance in Florida!